Primary
Primary School students enjoy the challenge of developing a broad range of knowledge, skills and understanding of the world to get them curious and developing a love of learning.
Throughout our Primary School, our focus is on equipping every child with the core knowledge, skills and understanding necessary to become a global learner.
Following on from our IEYC curriculum, we have introduced the IPC (International Primary Curriculum) which incorporates a thematic approach to learning, where every unit is underpinned by subject, personal and international learning goals for every child.
This curriculum is unique in its aim of building on children's interests, allowing them to access the world around them, unlocking endless possibilities. Our teachers strive to inspire our learners to be reflective and collaborative in their learning as they continue to make connections between subjects and themes.
In addition to offering the IPC curriculum, we are also aligned with British National Curriculum Standards, allowing our students the unique opportunity of accessing the very best elements of education from around the world.
Primary
In Primary, our focus is on equipping every child with the core knowledge, skills and understanding necessary to become a global learner. Students develop their literacy skills and enjoy the challenge of developing their phonics into spelling, grammar and punctuation skills. They develop good habits in reading and writing and start to become competent in speaking and listening.
Our curriculum covers a diverse range of subjects: 
IPC
Phonics or Reading
Mathematics
English
Bahasa Melayu
Golden Time
Music
Physical Education
Islamic Studies/Moral
Mandarin
ICT
For 'Growing, Together' Week, students also get involved in a week of fun, service-based activities in the local community.
Years 3 and 4 will go away for a few days to a local area, whilst Years 5 and 6 will go further afield and take part in camping and team-building activities.
In these vital years, we instil the belief that they can achieve anything.
Assessment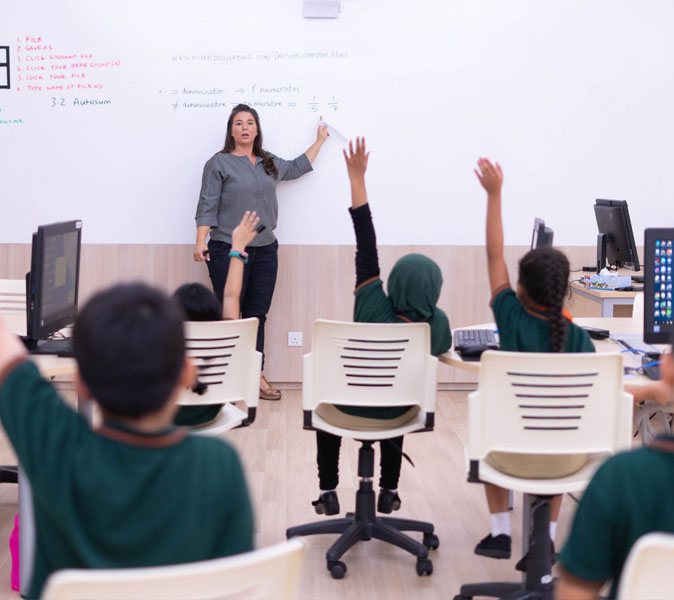 Our students now benefit from regular assessments every year by renowned provider GL Assessment, as well as sitting for the Cambridge Checkpoint examinations in Year 6.
At Straits International School Rawang, we also recognise the value of regular and meaningful communication with parents. Throughout the year you will receive updates about your child's progress and learning, as well as information about how you can support them at home. Together, we can ensure your child reaches their full potential.