English Language Support 
We have high standards of English, with all English lessons taught by expat staff, which we find contributes significantly to children's mastery of the language.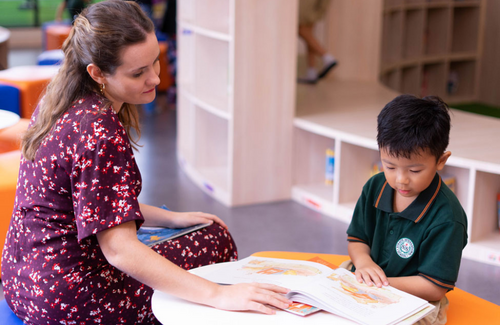 At Straits International School Rawang we recognize the value and importance of English Language Acquisition. Throughout the school, we place significant emphasis on ensuring all our students are able to confidently access, communicate and succeed in English. Across all three core strands of English (Reading, Writing & Speaking and Listening), students are regularly assessed against the British National Curriculum standards.
In addition, we also provide initial screening and support for our EAL students (English as an Additional Language), particularly those who are new to learning English. If your child would benefit from more concentrated levels of support, we do have a specific EAL program designed to give students the key foundation linguistic skills and understanding they need. EAL classes run alongside the standard curriculum and give students access to over 4 hours a week of intensive English support.
More information about our EAL program is available upon request.
Enquire Now
If you're interested to learn more about Straits International School Rawang and how we can support your child's growth, make an enquiry today.