Early Years
At Straits International School Rawang, we believe that every child deserves the very best start to their education. We introduced the IEYC (International Early Years Curriculum), where our focus is on promoting children's Amazing Learning and development.
Our IEYC curriculum is centered around 4 key Learning Strands, designed to capture the curiosity of each and every child, empowering our young learners to be the best they can be. Our thematic approach to learning allows us to support children in this fundamental stage of development, as they prepare for the transition between their early learning and more formal education as they move up the school.
As your child moves through Nursery and Reception, we also focus on preparing them for their Primary Education. They will have the opportunity to develop core aspects of language and numeracy, in addition to developing their emotional and social skills.
Learning Focuses on:
Independence and Interdependence
This strand recognises that personal, social, and emotional development is fundamental within early childhood; it describes experiences that focus on developing positive attributes and self awareness, social confidence and competence, and emotional awareness and regulation.
Communicating
This strand recognises that young children communicate, and are communicated to, in a variety of ways; it describes experiences that focus on developing, through active exploration and interactions, a broad range of communication skills, including language development, early literacy, early mathematics, ICT and computing, and expressive arts and creativity. However, whilst IEYS tasks support the development of early reading skills, each setting should still have their own methods and policies for teaching reading. This also applies to the teaching of writing, spelling and mathematics.
Enquiring
This strand recognises that children have an innate to identify, explore and solve problems; it describes experiences that focus on developing the skills of enquiry through experiences that nurture knowledge and understanding of people and the world around them.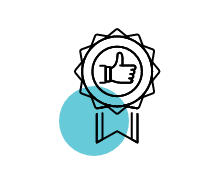 Healthy Living and Physical Well-Being
This strand recognises the importance of physical development and movement to young children's learning and development; it describes experiences that focus on developing a positive attitude to health, self care, and physical activity.